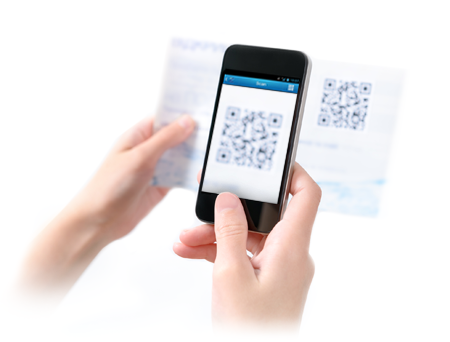 Get Paid in a Snap
Get paid faster. It really couldn't be easier for your customers to pay you with Zapper's Scan-to-Pay. All they have to do is point and Zap! Bill paid!
Place the Scan-to-Pay QR Code anywhere - in emailed PDF bills or printed invoices. Customers scan the QR Code and you're paid in seconds. Payments are effortless, so your customers spend more. And you spend less time taking payments and chasing up invoices. Cash flow improves, sales increase and customers enjoy buying from you.
Big and small businesses are using Scan-to-Pay to simplify payments. Small companies are helping cash flow by allowing their customers to pay instantly with payments cards, and big companies are reducing call centre costs and increasing profitability.
If you're a professional or run a small business, click here and get your very own Scan-to-Pay™ QR Code and begin accepting payment cards immediately. Just pop the image into your invoices and you're ready to go. You can even use stickers or a rubber stamp to place the QR Code wherever it's needed.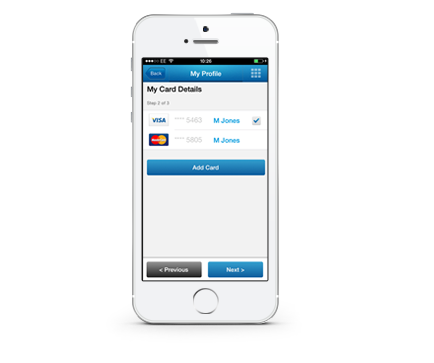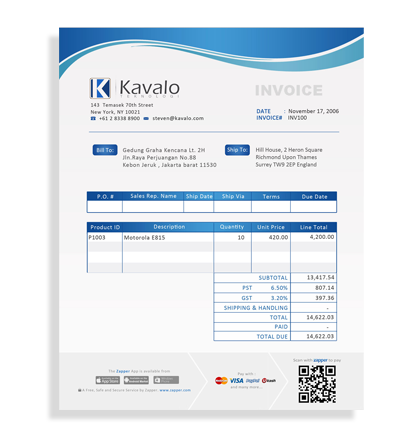 Large businesses should get in touch. We'll show you the best way to integrate Scan-to-Pay into your existing billing system. You can then automatically create a unique QR Code for each bill. The code can include customers IDs, invoice numbers, amounts to be paid, and any other information your business needs.
Click here to view the sample invoice gallery.
So how much does it cost? When Zapper handles the payment processing, a standard fee applies per successful payment. No monthly costs. No hidden charges. No setup fees.
Large businesses may wish to use an existing partner for payment processing. In this case, when Zapper doesn't handle the payment processing, only a small flat-fee per invoice would apply but there may be fees for integrating with the payment processor.
Smart Insights
Zapper includes an online dashboard. This allows you to select the services you need, monitor activity and reconcile payments. So whether you use Zapper with Scan-to-Login, Scan-to-Pay or both you'll have a crystal clear insight into everything that's going on. We will also keep you 100% up-to-date with all the latest information on new products and additional services.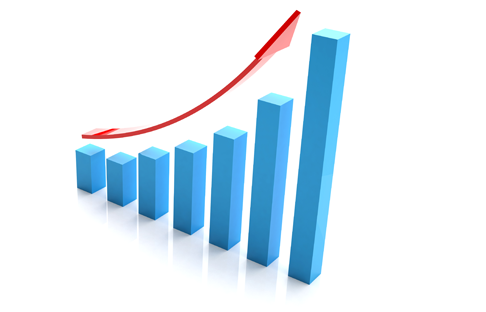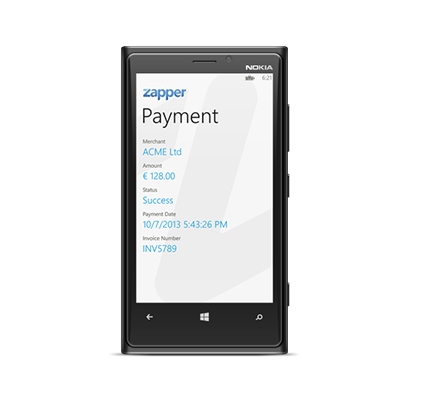 Ready to join?
Small businesses, click here to begin the registration process.
Get in Touch
Get in touch with Zapper.
| | | | |
| --- | --- | --- | --- |
| | Phone: | Bradley Duke | +44 20 3574 4822 |
| | | Koen De Mulder | +32 2 400 1641 |
| | | Ian Allen | +353 1 447 5281 |
| | | Paul Burton | +61 41 529 4064 |
| | | Philippe Maziere | +33 6 07 68 89 79 |