Capture goodwill with ease
When someone is moved by one of your campaigns, goodwill rises within them and they are compelled to give. This feeling, however, does not last forever.

By making the process of giving as simple and as immediate as possible, you will increase conversion rates. The longer it takes people to complete a donation, the higher the likelihood they will get distracted or lose interest. The feeling will have passed.

You have spent the time optimizing your campaign so it's just right; the graphics, the tone, the call to action, the database. Your entire marketing effort is geared towards reaching people and inspiring them to give.
Why drop the ball on the final and most important step of the process - capturing the donation?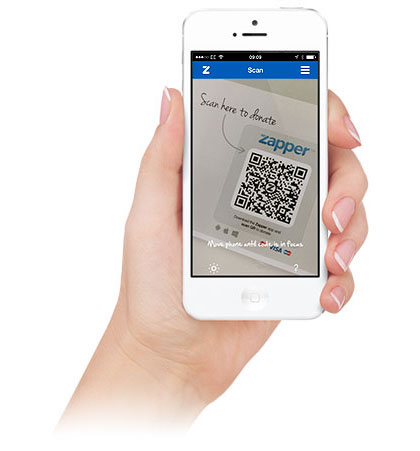 Giving made Simple
Zapper for Donations will improve the likelihood of success for your campaigns by allowing people to act quickly and donate instantly - reducing drop-off and ultimately increasing your donation revenues. It takes just seconds for someone to make a payment with Zapper.
Zapper for Donations works perfectly with a variety of media and channels including:
Print via post
Posters
Website/Facebook
Email
Television
Face-to-face
…and many others. Make contact with Zapper today to help boost your fundraising campaign.